Kol B'Seder Concert for B'nai Zion
Sunday, October 25, 2020
•
7 Cheshvan 5781
5:00 PM - 6:00 PM
KOL B'SEDER kicks off its 50th anniversary tour with a B'nai Zion 150th Anniversary Online Concert
In celebration of almost 50 years of composing and performing their catalogue of well know Jewish melodies, KOL B'SEDER (Cantor Jeff Klepper & Rabbi Dan Freelander) are proud to announce their first Zoom concert. Don't Miss it: 5-6 PM OCTOBER 25 for Kol B'Seder, who have been called "the Simon and Garfunkel of American Jewish music." It will include many melodies you already know from services (or camp or youth group) that were written by them, including: Shalom Rav, Lo Alecha, Oseh Shalom, and Or Zarua.
1) 5 PM Meet Rabbi Dan Freelander and Cantor Jeff Klepper
2) 50th Anniversary Concert (CLICK HERE for pdf with words to songs)
3) Questions & Answers with Jeff and Danny

Beginning i
n the early 1970s, Klepper and Freelander, then song leaders in the Reform youth movement, composed some of the first contemporary Jewish-American song "hits," infused with the musical spirit of their generation. Their style blended Bob Dylan, Pete Seeger, Simon and Garfunkel, Motown and other new sounds with the fervor of Israeli and Chassidic song and the melodic and harmonic sophistication of the Beatles. Combine that with a deep commitment to spirituality and renewing the worship experience, and you have a potent mix of music that moved thousands to sing and pray. Kol B'seder helped define a spiritual search for a generation of Jews, launching a new era in Jewish-American music. They wrote and performed songs that are now standards in synagogues around the world.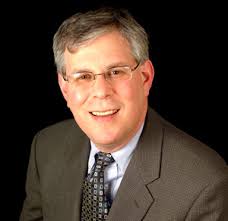 Rabbi Daniel Hillel Freelander served as president of the World Union for Progressive Judaism. With offices in New York and Jerusalem, Rabbi Freelander lead the coordinating body of over 1.8 million Jews, representing almost 1000 congregations and 7 regional bodies.

Rabbi Freelander served the North American Union for Reform Judaism (URJ) as a staff member since 1975. As a NFTY Director, UAHC Regional Director, North American Director of Program and URJ Senior Vice President, he provided creative vision and management to dozens of programs and projects, including URJ Biennial conferences, music and worship initiatives and publications, camping and Israel programs.

A gifted musician and keen observer of the North American Jewish scene, Freelander is well known for lecturing on trends in Reform synagogue life. Together with Cantor Jeff Klepper, he has composed dozens of popular Jewish melodies including the well known "Shalom Rav" and "Lo Alecha."

He is a native of Worcester, MA, and holds degrees from Trinity College, Hartford, and the Hebrew Union College–Jewish Institute of Religion in New York. He serves on the boards of the Zamir Choral Foundation and Odyssey Networks, an interfaith media group. Rabbi Freelander is married to Rabbi Elyse Frishman, editor of the Reform siddur Mishkan T'filah,
Cantor Jeff Klepper is one of the key figures in American Jewish music. He has performed throughout the USA and Israel, in England, France, Netherlands and Russia. His original songs, such as the universally beloved 'Shalom Rav,' are known throughout the Jewish world.
He was one of the first cantors to champion congregational singing and to use a guitar in Jewish worship. For his role in creating a contemporary Jewish musical style he has been hailed as a "pioneer," one of a handful of people responsible for literally changing the sound of American synagogue music. His influence is reflected not only in the hundreds of cantors, songleaders, teachers, singers and musicians who regularly teach and perform his songs, but in the thousands of students, campers and shul-goers who sing them.
Rabbi Jana has been friends with them almost 50 years, and worked hard to get this concert for B'nai Zion.
Come meet and hear Jeff and Danny as they perform their greatest hits. Invite your friends!

Complete the form to get access information sent to your email.
Share Print Save To My Calendar
Sat, June 12 2021
2 Tammuz 5781
Today's Calendar
---
Upcoming Programs & Events
---
This week's Torah portion is

Parashat Korach
Candle Lighting
Havdalah
Motzei Shabbat, Jun 12, 9:04pm
Fast of Tammuz
View Calendar
Sat, June 12 2021 2 Tammuz 5781